Instructors: Ashley Bourque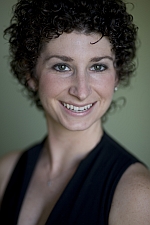 Ashley was first introduced to the Pilates Method while attending a ballet intensive at the age of 17. At this early age she realized that the method of Pilates helped her achieve quicker injury rehabilitation and full body conditioning to prevent further injuries.
In 2002 Ashley chose to build upon her years of experience as a dancer and pursue a career in Pilates instruction. Since receiving her initial certification through The Physical Mind Institute she has broadened her client base to extend beyond dancers, reaching out to golfers, Tri-athletes and others interested in wellness through Pilates. As the proud owner of In Balance Pilates Studio, LLC in Lafayette, LA, Ashley continues to educate and instruct adults, teens, and children on the benefits of practicing Pilates.
After attending Pilates on Tour in 2009, Ashley strongly identified with the teachings and variety of methods presented by BBU. Ashley is honored to be a part of BBU's faculty and is excited about helping educate others in the Pilates Method.
Rates
Private Sessions: one-on-one with a trainer, the instruction emphasizing individual attention and use of all equipment. $60.00 / Hr.


Duo Sessions: 2 people with one trainer. Two private sessions are required before being placed in a semi-private. The instruction here is still based on an individual workout, you just share the hour with one other person. $35.00 / Hr.


Trio Session: 3 people in a class. The class is composed of small and large equipment. Spine Correctors, Arcs, and other small apparatus are also incorporated in the workouts. Most classes meet two to three times a week. Two private sessions are required before being placed in a class. $25.00 / Hr.
Instructors
About In Balance